إنتهت صلاحية هذا الإعلان الوظيفي لقد إنتهت صلاحية هذا الإعلان الوظيفي و هو غير مفتوح حاليا لأي طلبات عمل.
إرفاق
Al Kifah Holding
الشرقية, السعودية
تم النشر 2019/02/04 11:18:09
تنتهي 2019-04-05
الرقم المرجعي: JB3882885
المصدر: شركة الكفاح القابضة
الوصف الوظيفي
Review, analyze and evaluate business systems and user needs. Document requirements, define scope and objectives and formulate systems to parallel overall business strategies.
Determine operational objectives by studying business functions; gathering information; evaluating output requirements and formats.
Construct workflow charts and diagrams; studying system capabilities; writing specifications.
Prepare technical reports by collecting, analyzing and summarizing information and trends.
Validate resource requirements and develop cost estimate models.
Perform daily, weekly and monthly reviews and analyses of current processes using operational metrics and reports.
Conduct insightful, ad hoc analyses to investigate ongoing or one-time operational issues.
المهارات
A bachelor's degree in business or related field or an MBA.
A minimum of 3 years experience in business analysis or a related field.
Competency in Microsoft applications including Word, Excel, and Outlook.
Advanced technical skills.
The ability to influence stakeholders and work closely with them to determine acceptable solutions.
الخلفية التعليمية
تفاصيل الوظيفة
منطقة الوظيفة
الشرقية, السعودية
المتطلبات
صاحب عمل (القطاع الخاص)
الدور الوظيفي
الخدمات المساندة
الحالة الوظيفية
دوام كامل
المرشح المفضل
المستوى المهني
متوسط الخبرة
عدد سنوات الخبرة
الحد الأدنى: 3 الحد الأقصى: 5
منطقة الإقامة
المملكة العربية السعودية
نبذة عن الشركة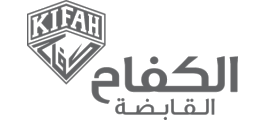 Al-Kifah Holding Company is one of the largest family-owned companies in the Eastern Province of KSA with diverse investment in industrial, commercial and service sectors. Since the establishment of Al Kifah Company 30 years ago, a great harmony within the company created a diverse integrated group covering a vast range of sectors including: Contracting,Construction,Property Development, Education & Knowledge,Business services,Retail and Financial services, that became the limelight of leading companies in the Kingdom. What we are today is only the beginning, a starting point to reach wider horizons to fulfill our aspirations, to be a real addition to the economic development, and make a difference in community partnership to be the first choice for our customers. We are proud to say that our group has more than 8000 administrative and technical jobs, they are our partners of success, and we highly appreciate their expertise and skills. We truly care about our employees competencies and we help our staff to develop them through our Human Resources team. We strive to be a model that sets an example for national companies, who work in the highest international standards at all levels, and we implemented systems that apply outstanding administrative levels, as well as high values that comply with our vision and strategic goals.
الوظائف المشابهة