إنتهت صلاحية هذا الإعلان الوظيفي لقد إنتهت صلاحية هذا الإعلان الوظيفي و هو غير مفتوح حاليا لأي طلبات عمل.
إرفاق
Alkifah Contracting
الشرقية, السعودية
تم النشر 2018/11/26 11:12:56
تنتهي 2019-01-24
الرقم المرجعي: JB3858253
المصدر: شركة الكفاح القابضة
الوصف الوظيفي
Developing and maintaining detailed Project Control- Report Frequency List Schedules.
Develop, implements, maintains and ensuring that everyone following the Company's Project Control Department-
Policy and Procedures aligned with the I.M.S. System.
Coordinate between the Construction and Engineering Teams, ensuring that the Construction requirements are
conveyed to the Engineering Teams and that the Engineering deliverables satisfy the Construction requirements.
Application of various project progress methods to ensure the project schedule is on track to meet deadlines or deliverables.
Devising strategies to overcome roadblocks or delays through various methods such as using industry related
technical knowledge, innovating shortcuts or alternative ways, improvising with available resources, scheduling
overtime to meet the deadline, and the like.
Monitoring, Reviewing and ensuring that the Budget and Schedule Planned for each Project are followed.
Monitoring cost and commitment through requisition and invoice review.
Present all significant documents immediately to All Top Management Stakeholders.
Develop & monitoring project cost forecasts.
Monitoring the Time and Cost of the Projects.
Ensuring active engagement of team members by a delegation of tasks to the appropriate person both on a long-term and on a day-to-day basis.
المهارات
AutoCad, PrimaVera.6. Microsoft Office and SAP
Project Management, Administration and Management Skills
Integrity, Leadership, Initiative and Social Orientation Skills, Planning, Performance Management and Process Improvement
Aramco Experience
Ability to persuade others about
Company Policy, Objectives and
Project Control aspects.
Good managing people skills.
The ability to prioritise and plan
effectively.
Work under pressure and to
deadlines.
Detailed Oriented.
Planning and Organizing.
Time Management and Service
Orientation Initiative.
Verbal and Written Communication
Skills.
الخلفية التعليمية
تفاصيل الوظيفة
منطقة الوظيفة
الشرقية, السعودية
قطاع الشركة
البناء/الهندسة المدنية
المتطلبات
صاحب عمل (القطاع الخاص)
المرشح المفضل
منطقة الإقامة
المملكة العربية السعودية
نبذة عن الشركة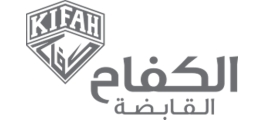 AlKifah Contracting Division includes one of the leading contracting companies in the region which is specialized in executing various types of projects like academic and administration buildings, hospitals, housing complexes, military support facilities and associated infrastructures at various locations in the kingdom.
الوظائف المشابهة