إنتهت صلاحية هذا الإعلان الوظيفي لقد إنتهت صلاحية هذا الإعلان الوظيفي و هو غير مفتوح حاليا لأي طلبات عمل.
إرفاق
Al Kifah Holding
الشرقية, السعودية
تم النشر 2019/03/13 14:19:35
تنتهي 2019-04-12
الرقم المرجعي: JB3896481
المصدر: شركة الكفاح القابضة
الوصف الوظيفي
Role :
Sale the Company products, collect sales receivables and attracting new customers based on the Company policy to achieve the Company financial and profitability objectives
Description :
Implement sales and collections tasks to achieve the quarterly and semi-annual goals to achieve the
company's financial objectives and profitability and to expand the customer base.
Sales must be made at the specified sales price rate to achieve the desired sales targets and increase the
overall profit.
Collect the sales during specified facilities period to monitor the monthly customer debts and collect the
company's external amounts of money
Implement the sales activities of the marketing branch to maintain customers and gain new customers
and improve the image of the company.
Preparation of the daily report of the head of the sales department to follow the progress of work and to
verify the completed work
Implementation of the tasks assigned by the direct manager within the framework of achieving the desired success.
المهارات
Diploma - Bachelor Business Administration / Marketing /Economics
2 - 5Years of Experience
Good appearance - ability to organize - dealing with stress -flexibility - effective - communication
Microsft Office programs - Ability to persuade - Negotiation -
Presentation skills – English Language
الخلفية التعليمية
تفاصيل الوظيفة
منطقة الوظيفة
الشرقية, السعودية
قطاع الشركة
التصنيع والإنتاج
المتطلبات
صاحب عمل (القطاع الخاص)
تاريخ الالتحاق بالعمل
2019-04-30
الحالة الوظيفية
دوام كامل
المرشح المفضل
المستوى المهني
متوسط الخبرة
عدد سنوات الخبرة
الحد الأدنى: 2 الحد الأقصى: 5
منطقة الإقامة
المملكة العربية السعودية
نبذة عن الشركة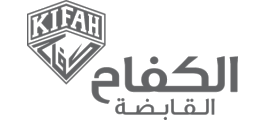 Al-Kifah Holding Company is one of the largest family-owned companies in the Eastern Province of KSA
with diverse investment in industrial, commercial and service sectors.

Since the establishment of Al Kifah Company 30 years ago, a great harmony within the company created a diverse integrated group covering a vast range of sectors including: Contracting,Construction,Property Development, Education & Knowledge,Business services,Retail and Financial services, that became the limelight of leading companies in the Kingdom.

What we are today is only the beginning, a starting point to reach wider horizons to fulfill our aspirations, to be a real addition to the economic development, and make a difference in community partnership to be the first choice for our customers.

We are proud to say that our group has more than 8000 administrative and technical jobs, they are our partners of success, and we highly appreciate their expertise and skills. We truly care about our employees competencies and we help our staff to develop them through our Human Resources team.

We strive to be a model that sets an example for national companies, who work in the highest international standards at all levels, and we implemented systems that apply outstanding administrative levels, as well as high values that comply with our vision and strategic goals.
الوظائف المشابهة